Trips and tours to warm your soul
Susan and Harvey Belkin
Scarsdale, New York

"We want to thank you for a fabulous tour of the Jewish sites in Buenos Aires. It added immensely to our trip and our understanding how the Jews of Argentina pursue their lives. The neighborhood was very interesting, and the fact that so many people said hello to you added to the authenticity of the experience. AMIA, in particular was very memorable, and helped us understand the bravery and fortitude of the community. We highly recommend your tour…"
Rabbi Marcelo Bronstein
Congregation B'nai Jeshurun

"We just finished one of the most successful community trips ever to Argentina. For us at congregation B'nai Jeshurun this trip was very important because of our Latin American roots. Kosherlat and Valeria were superb. Everything was outstanding from the beginning to the end. Valeria's dedication to details and her presence during the trip made it clear that for her this is not only a business, this is personal and her love and dedication were evident during the whole trip. I will be using her services again and again and I recommend her without hesitation. Our people came back filled with great memories and gratitude."
Phuong and Aminah
Rochester, Minnesota

"We would be most pleased to share with others our wonderful experience with your services! And I know we are being repetitive, but Aminah and I cannot thank you enough for ALL of your help with our recent visit to Buenos Aires,Valeria! From our initial e-mail inquiry and throughout, your communication was always prompt, clear, and helpful. Although we had very limited time in Buenos Aires, you were willing to work with us to optimize our visit. And our tour with you was just wonderful: your depth and breath of knowledge are amazing; to our many, many questions–especially given our non-Jewish background, you always answered kindly, thoroughly, and patiently; the pace of your explanations and commentaries was just right; your English is precise and impeccable; and the itinerary you had put together was both efficient and instructive!Most of all, we are grateful to you for your genuine interest in us andin helping us understand not only the history of Jewish immigration to Argentina but also contemporary Jewish life in Buenos Aires and in Argentina. You did not give us a scripted tour. Instead, your thoughtful insights and your kind and warm way allowed us to have a very personal perspective on things. At the same time, we also appreciated and respected your sense of objectivity. (As you recall, we have been doing a little homework each day after our tour to reinforce what we learned from you, and we could definitely attest to your very even-handed and objective commentaries!) And last but not least, you went above and beyond the tour to give us very timely and helpful suggestions about Buenos Aires in general, airport transfers, restaurants, etc.. (Our lunch at La Cabrera last Friday was so much fun and so tasty –half way through which we already began to see a long line being formed outside …, and the round-trip airport transfers were punctual, with both drivers being very polite and safe.) We feel so fortunate to have had the privilege of seeing a unique and very special slice of Buenos Aires with you. You have made it possible so that we will always think of this huge and complex city with warmth and affection. We will definitely want to share with our friends, family, and co-workers information about you and Kosherlat, and please do mention us as references to any of your potential visitors."
Molly Goodman
"Hi, Valeria! I never really told you what a pleasure it was all these months working with you and planning our wonderful trip. Your patience and help with the thousands of details and requests made the whole experience simply wonderful. When I think back to last September when Elias asked me to do organize this, I never imagined how wonderful an adventure we would have. Jeff and I fell in love with BA and hope to return with our children. It's an amazing, vibrant city and having you lead us truly showed us the best of Buenos Aires! Our travelers are still flying from the experience. Every time I speak with one of them, they are still "on cloud nine" about the trip. I know I am delighted – as are Elias and Debbie. They all want to know where we're going to take them next! I hope you're having a wonderful Pesach. Please give Rafi a big hug and kiss for me! Thanks again for everything!"
Cantor Ruth Berman Harris
"On my behalf and on behalf of all the congregants of Pasadena Jewish Temple and Center that participated in the Jewish tour to Argentina would like to extend you our sincerest thanks for your dedication, patience, flexibility and good vibe! Our experience in Buenos Aires would not have been the same without you."
Cantor Elias Rosemberg
"It was my absolute pleasure to host a 30 people group from Temple Emanuel of Newton that visited Argentina in March 2012. The Jewish Heritage trip was led by Temple Emanuel's."
Daniel Loewy
"Valeria was an amazing guide. Very personable, knowledgeable and spoke phenomenal English. We were sad to leave her after spending a great half day with her. This was not only a Jewish tour but also a private tour of Buenos Aires. Highly recommended."
Phil and Patricia Tobin
"In our Hadassah monthly magazine, it had an article about Buenos Aires and about Jewish tours. We contacted Valeria and were delighted with our 3 hour tour. Valeria met us at our hotel and took us around the city to important Jewish spots. We also talked about the future of the huge Jewish community in BA. Highly recommended."
Helena Diamant Glass
"This will be a trip, an opportunity, of a lifetime". This is what so many people said to me when they heard my plans to travel to Buenos Aires with Rabbi Marcelo Bronstein, Development Director, Lisa Steinberg and a group of congregants from B'nai Jeshurun. Led by Rabbi Marcelo and Lisa, our congenial and adventurous group shared unforgettable experiences ranging from sites both Jewish and non-Jewish. The direct exposure to and confrontation with the political history of Argentina was both disturbing and heart-wrenching. However, the most meaningful aspect of the trip for me was seeing where our wonderful clergy at B'nai Jeshurun come from. For twenty years I had heard their stories and about Bet El(synagogue) and its origins and to experience services there and meet the community was so special. The services and warm welcome we received were unforgettable. This wonderful trip was planned and arranged in conjunction with Valeria Duek of Kosherlat-Jewish Heritage Tours in Argentina. Valeria was involved in every detail of the trip, no matter how large or small.; she is well organized and most congenial. The level of hotel, food and all other services she provided to the group were of the highest quality. I have never before seen the personal level of attention that she provided to us from any other tour operator. I recommend her very highly."
Lynda & Gil Kessler
"Dear Valeria, It was a sincere pleasure meeting you. Lynda and want to thank you for two outstanding days in Buenos Aires. We could not have had a better time than we had with you, as your plans for the two days were fantastic. Our two days with you we felt were the highlight of our wonderful trip to South America. Please thank the two drivers as well as they were excellent in getting us around your beautiful city. Valeria, thank you again. Hopefully we will meet in the very near future, perhaps on a trip to Simi Valley to visit Pablo and his family."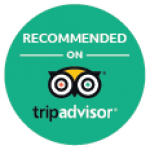 To consider
This tour doesn't run on Shabbat and Jewish Holidays The duration is of 4 hours Kosherlat Jewish tours are private.
Services included
Private transportation and driver Jewish English-speaking tour guide Pick up and drop off at your accommodation.
$175 per person (minimum of 2 visitors) Single visitors and large groups, please contact us for rates.